Where Elegance Meets Affordability
Capturing Timeless Beauty
Welcome to Angela Bianca, a wedding dress brand born from the creative minds at Monica Loretti Group. Our collection is a celebration of understated elegance, offering a stunning array of dresses that exude simplicity and grace. We believe that every bride deserves to shine on her special day, which is why we've curated a selection of affordable wedding dresses that capture the essence of timeless beauty.

Designed and well-crafted in the heart of Europe, our dresses are a testament to the artistry that goes into each stitch. From classic silhouettes to modern designs, our collection caters to a diverse range of styles, ensuring that every bride finds the perfect gown that resonates with her personality and vision.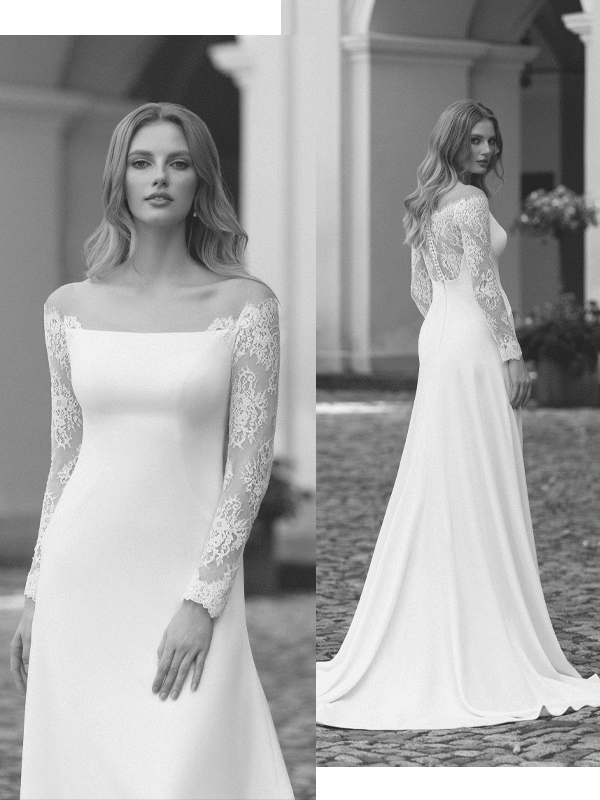 Experience the Angela Bianca touch – where passion, innovation, and artistry converge to
create a bridal experience that's uniquely yours.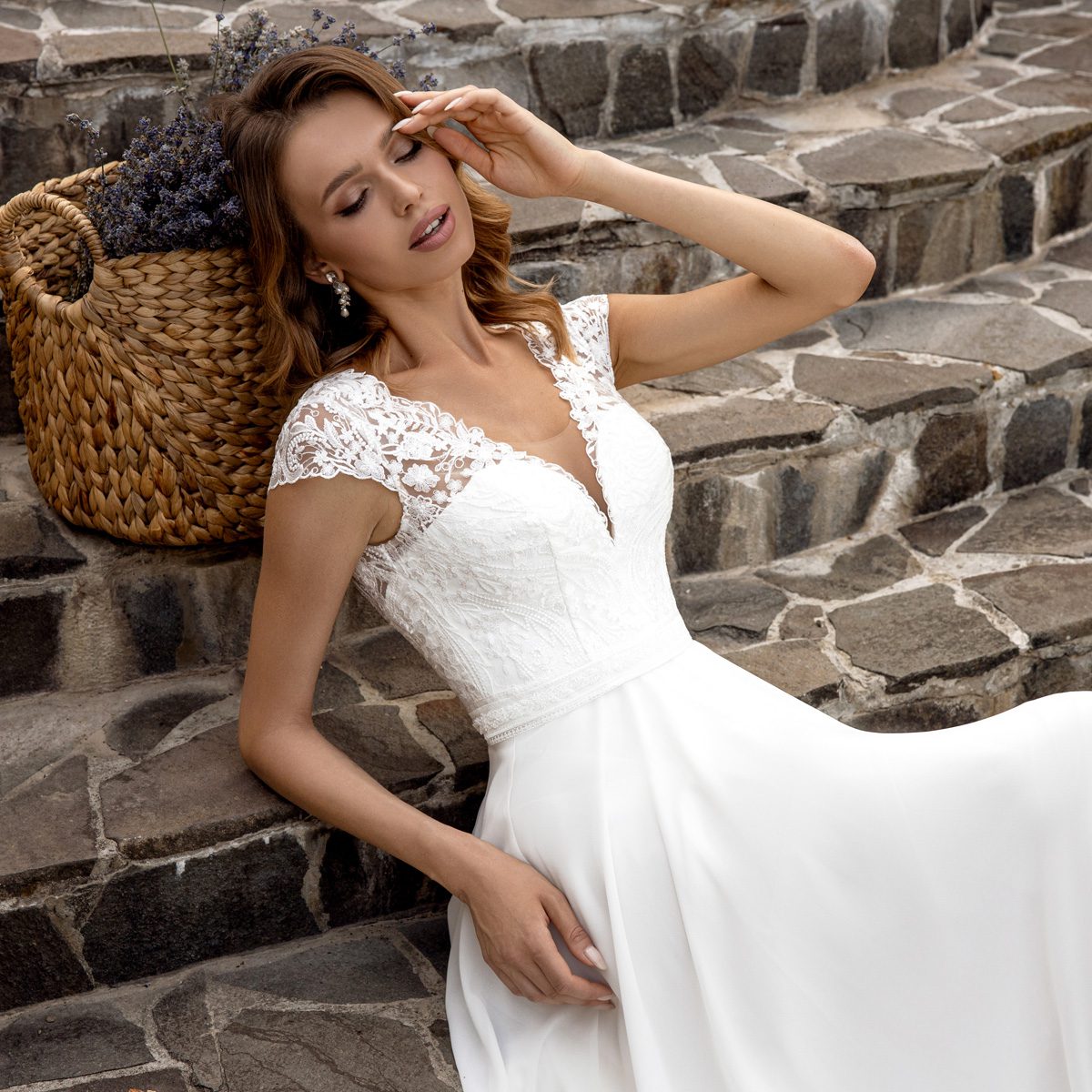 Crafting Bridal Dreams with Uncompromising Quality
At Angela Bianca, we understand that a wedding dress is more than just fabric – it's a symbol of love, dreams, and the beginning of a new chapter. Our commitment to quality, along with our passion for making bridal dreams come true, drives us to create dresses that embody both sophistication and
affordability.
Step into the world of Angela Bianca and discover wedding dresses that embrace simplicity without compromising on elegance. Each dress tells a unique story, and we're honored to be a part of yours.
Experience the Angela Bianca touch – where passion, innovation, and artistry converge to create a bridal experience that's uniquely yours.
At our core, we envision a world where every bride can walk down the aisle in a gown that resonates with her heart's desires.
We are committed to redefining the wedding dress experience by making exquisite elegance accessible to all, regardless of budget constraints.
Fastest Possible Delivery:
Understanding the urgency and anticipation surrounding weddings, we are dedicated to delivering your dreams at lightning speed. Our streamlined processes, combined with efficient logistics, ensure that your gown reaches you in record time. Because we believe that your wedding journey deserves nothing less than seamless perfection.

Designed and Produced in Europe:
Experience the allure of European elegance in every stitch. Our wedding gowns are born in the heart of Europe, where centuries of craftsmanship infuse each dress with a touch of timeless beauty.

100% Highest European Quality:
Our commitment to quality is unwavering. We guarantee that every gown you choose is crafted with the highest European standards, reflecting our dedication to creating a masterpiece that will stand the test of time.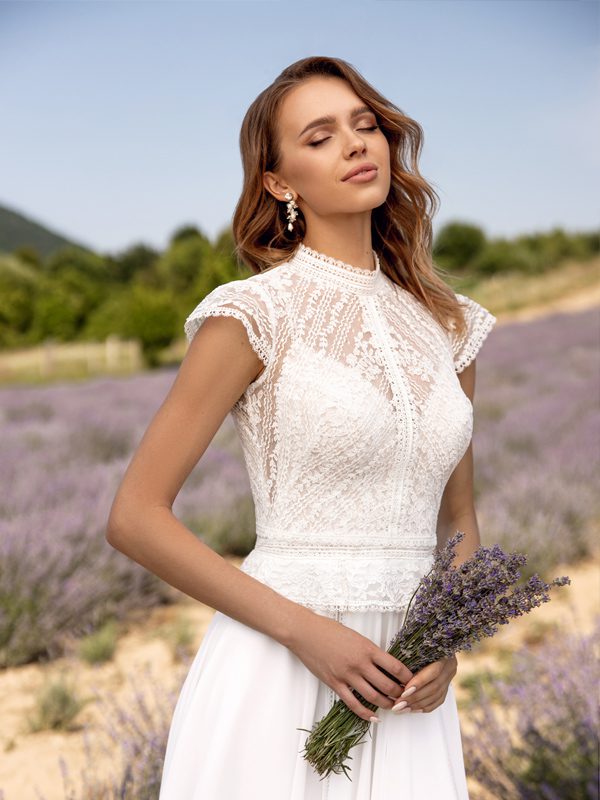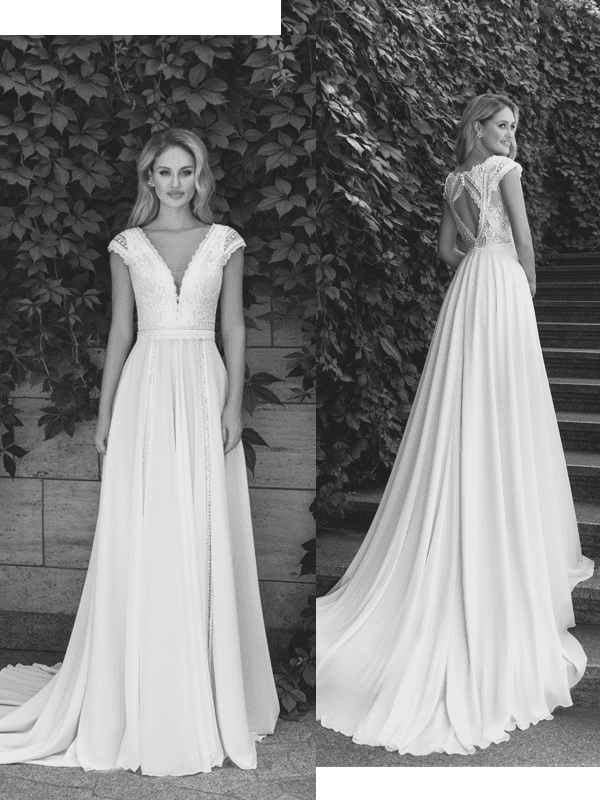 3-level Quality Control:
Your satisfaction is our paramount concern. We implement a rigorous 3-level quality control process to ensure that each gown meets and exceeds your expectations, leaving no room for compromise.

Perfect Fitting:
Your gown should fit like a second skin. We pride ourselves on offering perfect fitting options, ensuring that you exude confidence as you walk down the aisle.
Unique, Sophisticated Lace of Own Production:
Elevate your gown with lace that's as unique as your love story. We proudly produce our own lace, ensuring that your dress boasts an element of sophistication and individuality that can't be replicated.

Application of Most Advanced Technologies:
The art of bridal couture meets cutting-edge innovation. We integrate the most advanced technologies into our design and production processes, resulting in gowns that are both meticulously crafted and on the forefront of style.